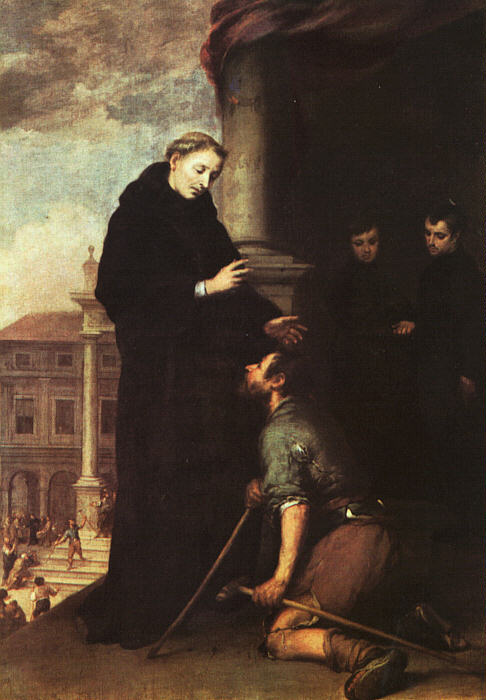 Born in the Kingdom of Castile, Spain in 1488.  He was called "of  Villanova" after the town where he was educated.  His parents taught him charity for the poor which he practiced in his later life.  At the age of 15 he was sent to the University of Alcala'.  Cardinal Ximenez gave him a place in the College of St. Ildefonso where he obtained the degree of master of arts.  He became a professor of philosophy.  In 1518 he took the habit of the Augustinian Order in Salamanca where he had taught moral  philosophy.  He was ordained a priest in 1520 and devoted himself to the work of the ministry.  He was known as "the Apostle of Spain"  He taught philosophy at the college and filled several honorable positions of his Order.  In 1544 he was made Archbishop of Valencia where he lived as a poor man.  His health prevented him from assisting at the Council of Trent.  He died in 1555.
FEAST DAY:  September 22
PATRON OF: Valencia, the poor, orphans
RESPONSORIAL PSALM
The just one shall live on your holy mountain, O Lord.
QUIZ
Yesterday's Answer-
a) The clergy
Today's Question-
Where did Jesus work his first miracle according to the Gospel of John?