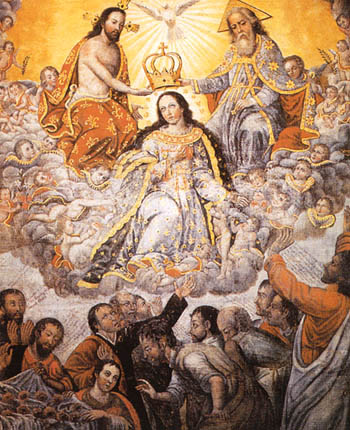 Pope Pius XII instituted the feast of Mary's Queenship on October 11, 1954.  He decreed that it be celebrated throughout the world every year.  The Church, from the earliest centuries, believed in her Queenship and that this belief rests on Holy Scripture and tradition.  Because of the unique way she cooperated toward our redemption by our Lord and King, she is our Lady and Queen. 
FEAST DAY: August 22
Responsorial Psalm
Give thanks to the Lord; his love is everlasting.
QUIZ
Yesterday's Answer-
True
Today's Question-
What is the process of baptismal preparation called:
a) annulment   b) catechumenate    c) initiation