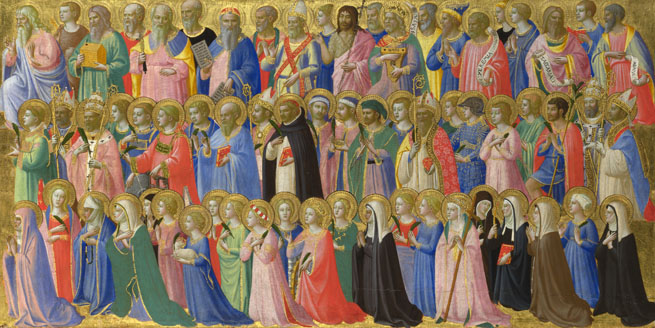 During the 8th century Moslems ruled in Cordova Spain.  For a while, Christians were permitted to practice their Faith.  But soon they began to be systematically persecuted.  Nathalia was a Moslem, and her husband Aurelius was the son of an Arab.  Outwardly, they conformed to Moslem customs but practiced their Christian Faith in secret.  When Aurelius saw a Christian enduring beatings for publicly confessing his Faith, he and his wife set aside money to take care of their daughter and the poor and practiced their Christianity publicly.  Felix, a cousin of Aurelius, joined them along with his wife Liliosa.  They ministered to the Christians who were in prison.  All four were arrested and imprisoned.  A beggar, named George, who was touring Egypt and Europe to get alms for his monastery in Jerusalem, could not be accused of apostasy so he insulted Mohammed to the Cadi's face and he, too, was thrown into prison.  They were all killed on July 27, 852 achieving the martydom they sought.
FEAST DAY:  July 27
Responsorial Psalm
Lord, I love your commands.
QUIZ
Yesterday's Answer-
(b) Mary Magdalene
Today's Question-
Christ's resurrection was essentially different from a return to earthly life
True or False?
#SaintoftheDay #StRaphaelCenter #IncredibleCatholic #StNathalia #StAurelius #StLilosa #StFelix #StGeorge