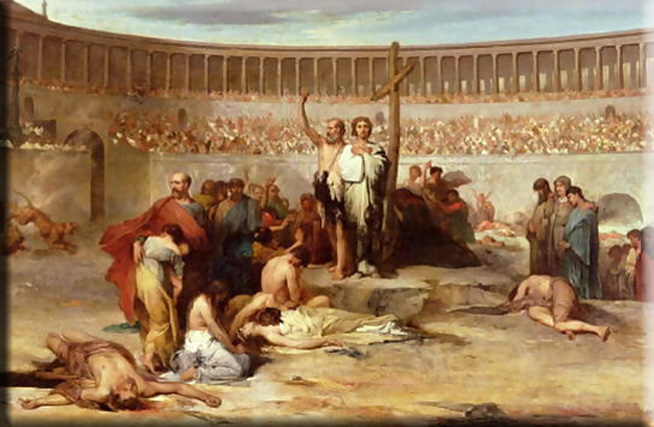 The names of the many ancient martyrs of the Church have been suppressed.  This feast has been inserted into the Calendar on the day following that of Sts. Peter and Paul to honor those first martyrs of the Church of Rome put to death during the persecution under Nero (in the year 64).  A great fire erupted in the Palatine and Celius and burned for six days.  No cause was found for this conflagration, but Nero blamed it on the Christians.  They were torn apart by wild beasts or burned like torches.  Even the pagans were indignant at this cruel treatment.  This feast had been celebrated on June 27 in Rome since 1923.
FEAST DAY:  June 30
RESPONSORIAL PSALM
Remember this, you who never think of God.
QUIZ
Yesterday's Answer-
Six
Today's Question-
God rested on this day and blessed his work of creation.
(a)  the Sabbath     (b) Sunday     (c) Friday
#saintoftheday   #straphaelcenter   #incrediblecatholic