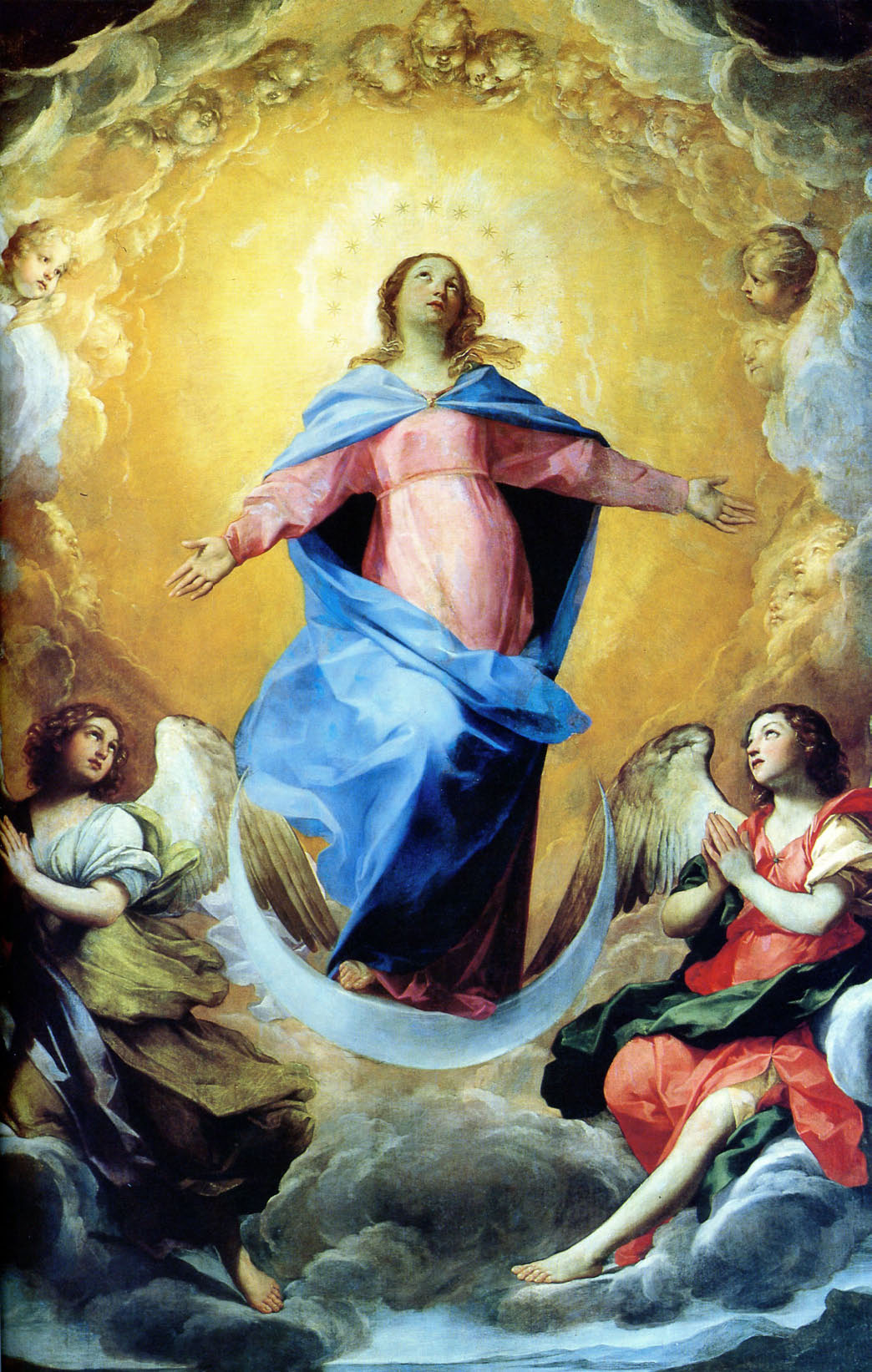 Pope Pius XII defined as a truth revealed by god that the Mother of God was taken to Heaven body and soul.  He said that it was fitting that she, who had lived a life of sanctity should go straight to Heaven and not have to wait in a grave for the Second Coming.  Mary waited patiently on earth after Our Lord's ascension until he called her home.  We share in the glory of her Assumption through the Communion of Saints, of which she is Queen.
FEAST DAY:  August 15
Responsorial Psalm
The queen stands at your right hand, arrayed in gold.
QUIZ
Yesterday's Answer-
Elizabeth
Today's Question-
Devotion to Mary does not take away from worship of her Son. 
True or False?