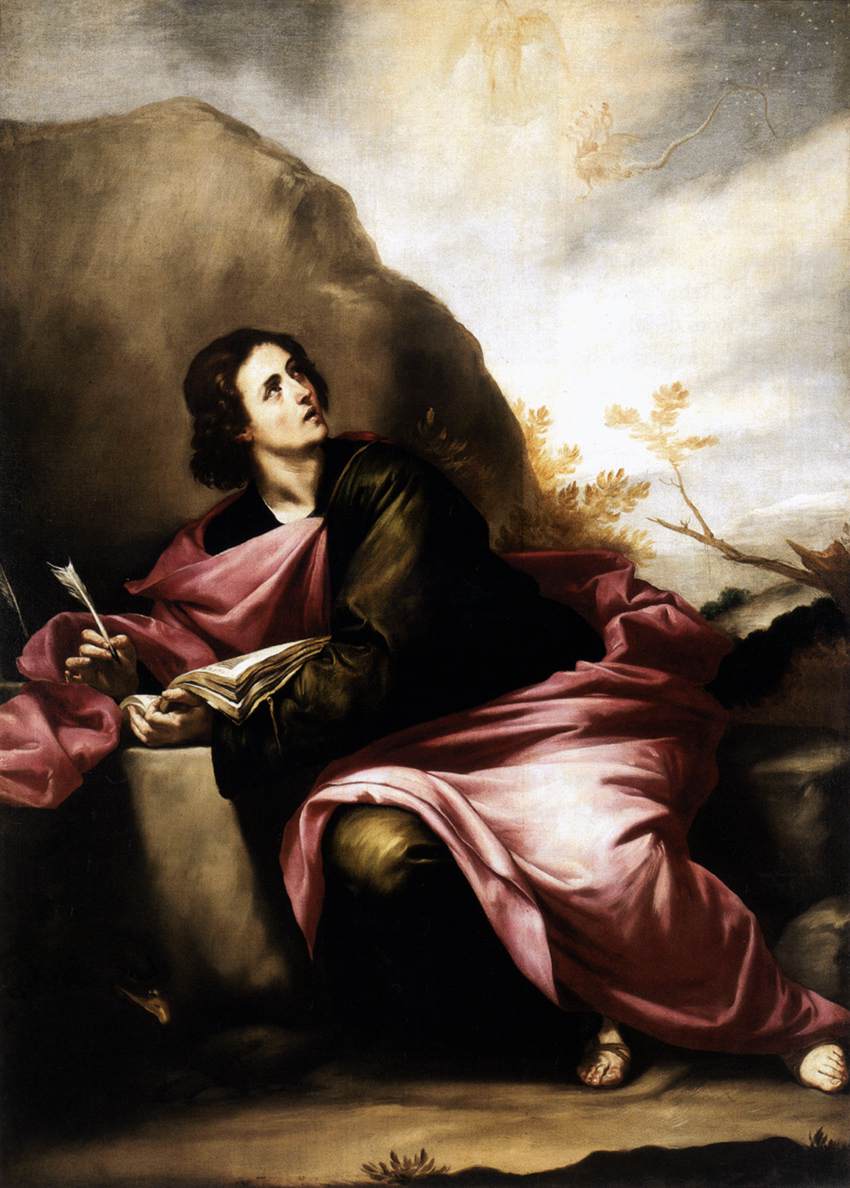 St. John was the youngest of the apostles.  He lived in Jerusalem and Ephesus.  Present at the Transfiguration, he was also at the foot of the cross and remained  with Mary when Jesus was crucified.  Jesus gave His mother into his care.   After being thrown into a vat of boiling oil, he was not harmed.  He was banished to Patmos where he received visions. He died in the year 100 of old age.
FEAST DAY-  December 27
PATRON OF-   Paper makers, art dealers, painters
Responsorial Psalm
Rejoice in the Lord, you just!
Quiz
Yesterday's Answer-   
  True
Today's Question-
In the Old Testament, who were the special people through whom the Holy Spirit spoke?
(a) the Canaanites (b) the shepherds (c) the prophets