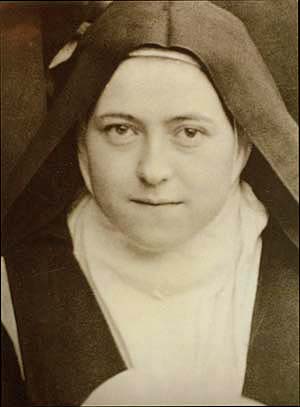 Born in Alencon, France, January 2 1873, she was the ninth child of the family.  She entered the Carmelites at age 15.  She wrote her childhood recollections as she was ordered to do.  The "Story of a Soul" was published after her death and was a great success in the Christian world.  Her "Little Way" is practiced by many.  She endured hours and days of bitterness.
She believed in the phrase of St. Augustine that we were all begotten with Jesus in the womb of  Mary as our Mother.  She died September 30, 1897.
FEAST DAY:  October 1
PATRON OF:  Missions, Tuberculosis
Responsorial Psalm
Let my prayer come before you, Lord.
QUIZ
Yesterday's Answer-
True
Today's Question-
Because of original sin, human beings have lose the freedom to choose good or evil.
True or false?