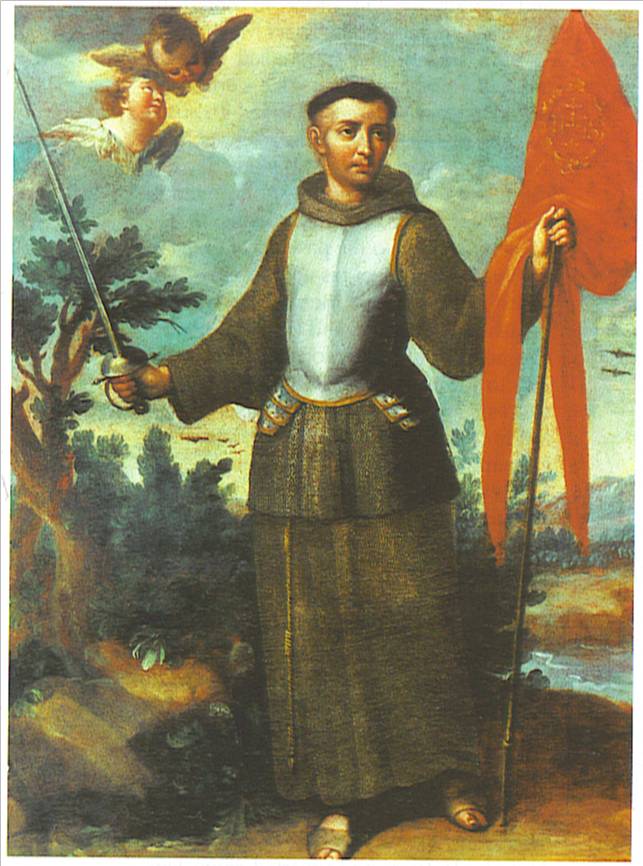 St. John of Capistrano was born in 1386 in Capistrano, Abruzzi, Italy.  He studied law and was appointed governor of Perugia in 1412 and was married there.  During imprisonment he changed his life.  Despite his marriage, he obtained a dispensation to enter a religious order and publicly repented of his sins.  He was ordained in 1420.  He was a great preacher and drew many thousands to his sermons and converted many to a more religious life.  He healed wounds among the Franciscans.  He was active in the Observant Chapter and was appointed commissary general.  He met St. Colette in France and helped her efforts to reform the Poor Clares.  He had many missions, papal and otherwise.  He preached throughout the land and brought many back to the faith.  He died on October 23 of the plague.  He was canonized in 1690.
FEAST DAY:  March 28
PATRON OF:  Judges, Military chaplains
Responsorial Psalm
I am the Lord your God: hear my voice.
Quiz
Yesterday's Answer-
(a) Marriage and family
Today's Question-
What is a sign of God's unconditional love for all humanity?
(a) celibacy  (b) the rainbow  (c) marriage