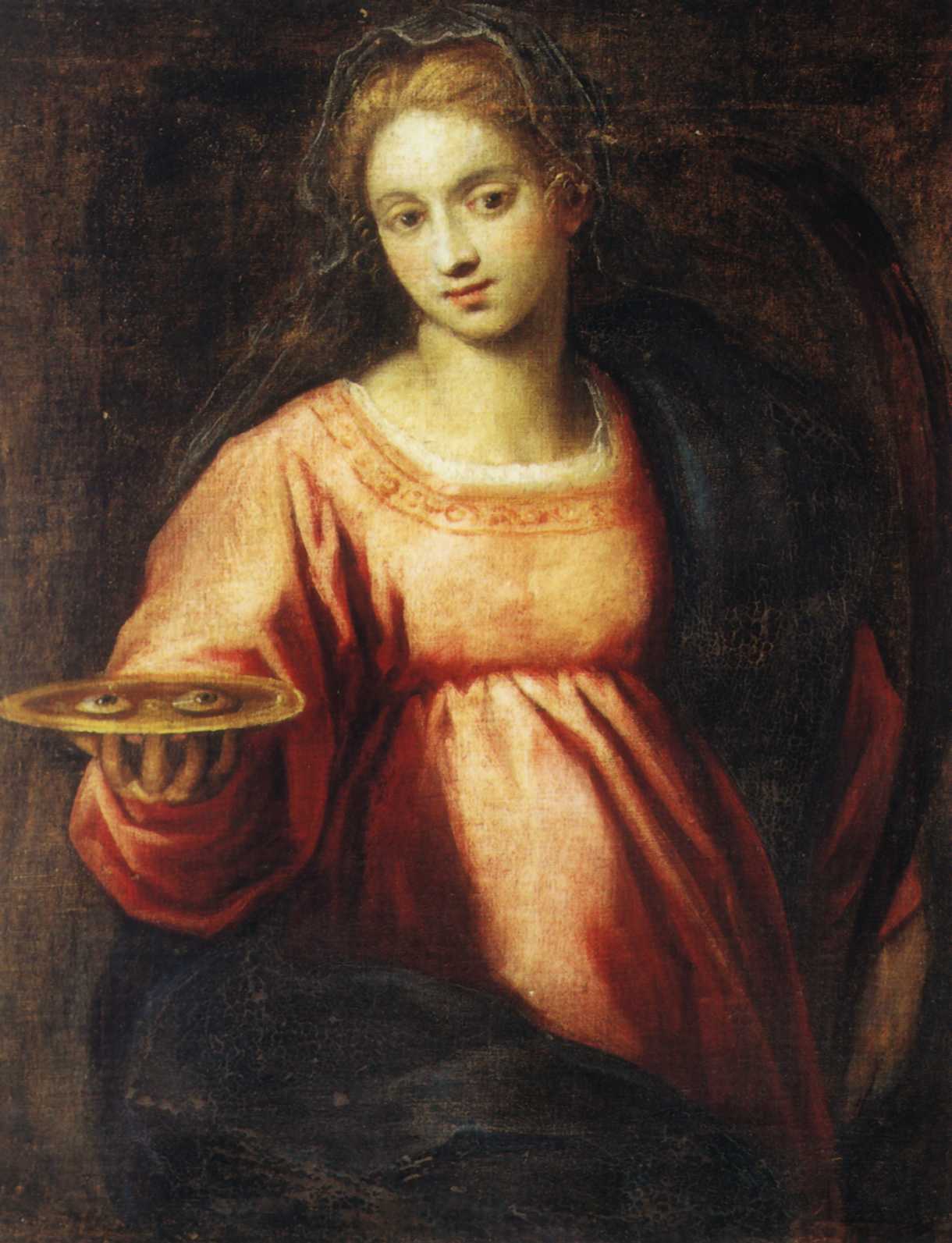 The name Agatha means "good".  She was born into a noble family.  Details of her martyrdom are historically certain but the details are legendary.  A Roman senator (Quintanius) had St. Agatha tortured, including cutting off her breasts because she refused his solicitations.  When she continued to refuse, he had her thrown onto red-hot coals.  An earthquake shook the town and he feared an uprising of the people so he had Agatha returned to prison where she died.  
FEAST DAY- February 5
PATRON OF- diseases of the breast, nurses, earthquakes
Responsorial Psalm
Lord, forgive the wrong I have done.
Quiz
Yesterday's Answer-
True
Today's Question-
In prayer we also have communion with Mary, the Mother of God.  True or False?